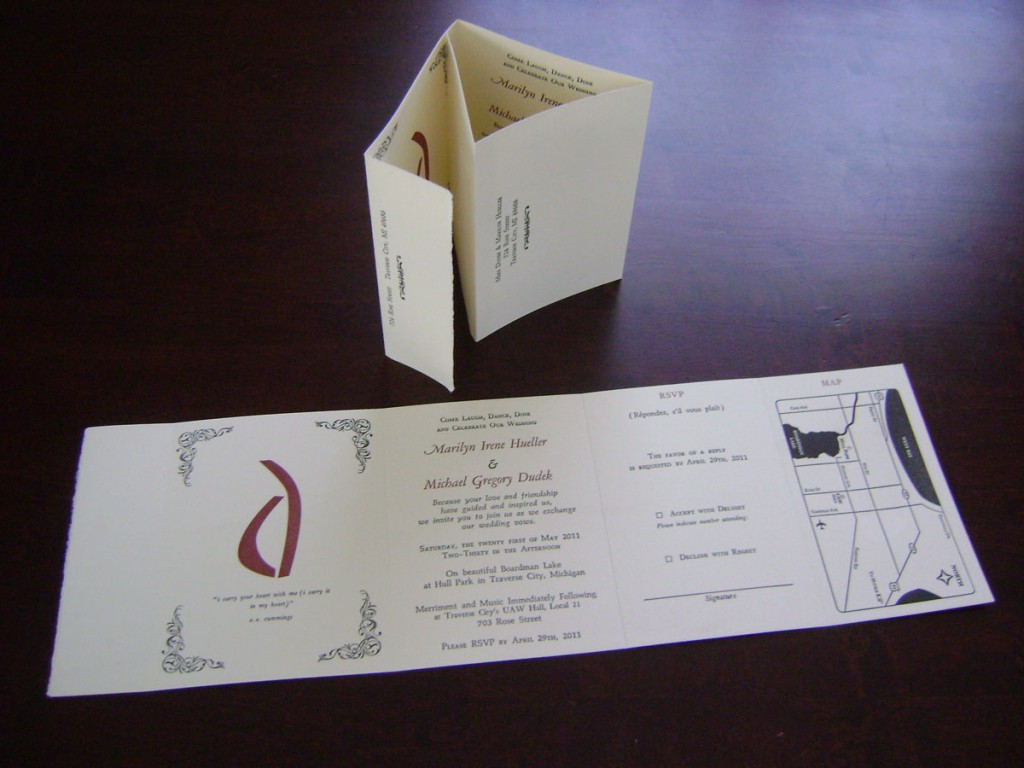 Wedding Invitations
To be honest, I've only designed a wedding invitation once in my life…  And that was for my own wedding!
But having been through the experience, I can tell you how much it means to know that the invitation looks as good as it possibly can, and every detail is executed to perfection.
Our invites were printed locally using time-tested letterpress, with a blind emboss initial "logo" which my wife had designed out of stone and traced using Adobe Illustrator.
The piece was scored and folded onto itself, with a tear away stamped postcard for RSVP return to us.