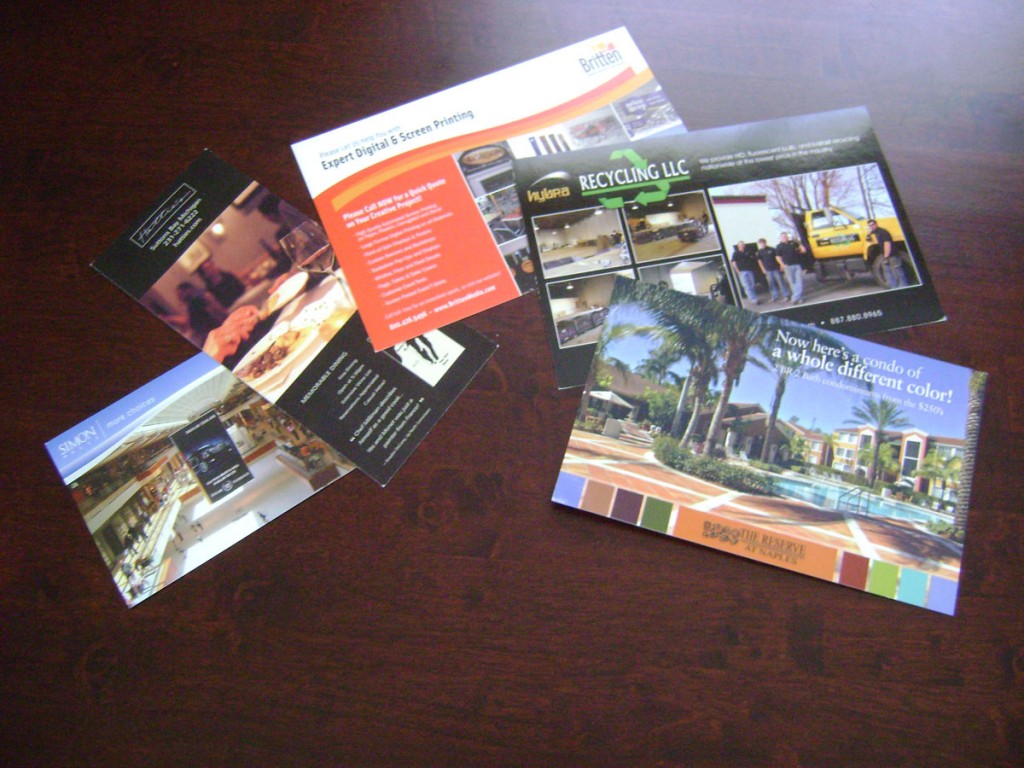 Postcards & Direct Mailers
Examples above include 6″ H x 9″ W postcards, 9″ H x 4″ W rack cards, and 4″ H x 6″ W direct mailers.
Small offset printed pieces like these can be produced digitally or even set up with variable data to allow you to fine tune your message for each individual based on known factors such as market, gender or other demographic information.
Or, they can be designed to incorporate QR codes or other tracking, such as a unique phone number or web address.
Dudek design has produced dozens of tailored campaigns like these, as well as magazine advertisement and product catalogs.