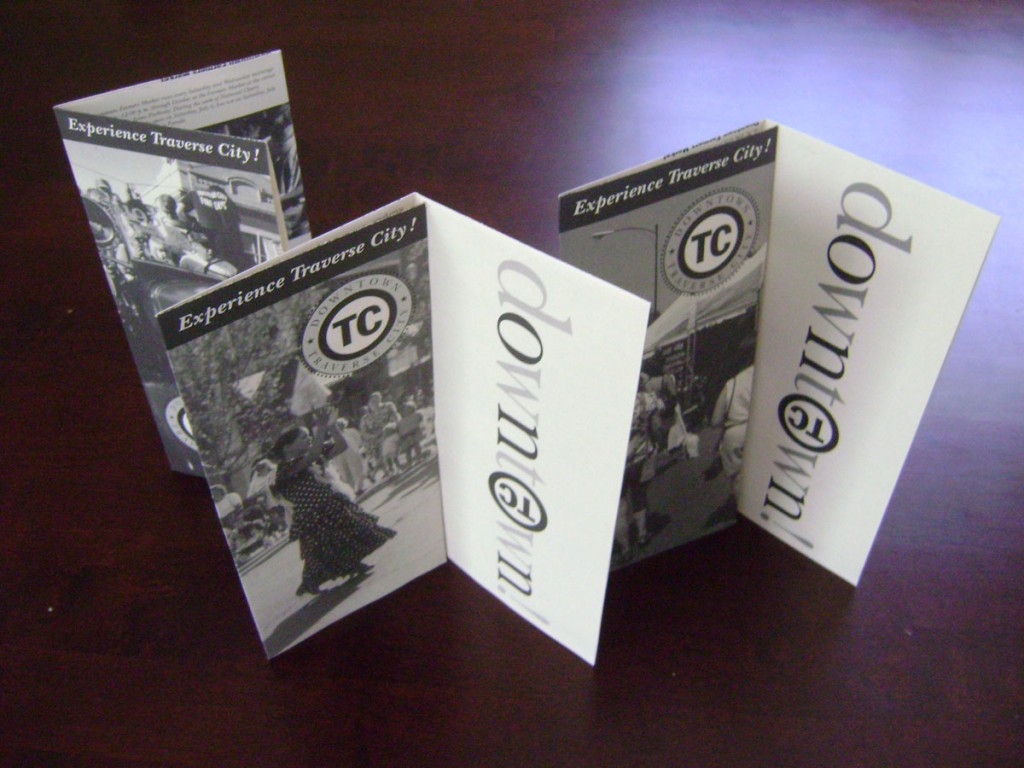 Pamphlets
These hex-fold pamphlets were designed while Mike was working at Taylor Printing Company (set with a different cover photo every month and a rotating calendar of upcoming events) for the Downtown Development Authority of Traverse City.
They were printed using only black ink on a newsprint quality stock and freely distributed to visitors and locals alike.
In addition to this monthly assignment, Mike was the principle designer for dozens of other projects, including business cards, brochures, medical forms, and calendar typesetting.