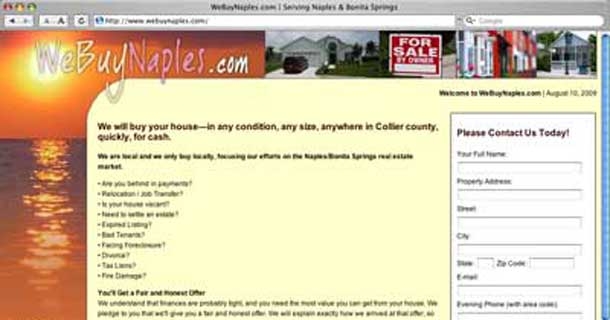 WeBuyNaples.com
WeBuyNaples.com is a Florida-based company focusing on the Naples/ Bonita Springs real estate market.
Dudek Design & Multimedia designed the graphics to be less predatory, more "solution-driven" for this website geared at people who may be in financial difficulty, for any number of circumstances.
The form invites visitors to sign up for a free, no obligation consultation.