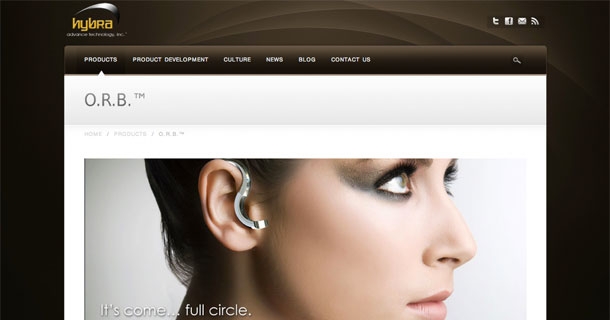 Hybra Advance Technology
Since announcing the pending patent and 2011 release of their O.R.B. (Orbital Ring Bluetooth) product, Hybra Tech has been talked up on hundreds of blogs and tech websites, including Yahoo.com and MSN.com. The site averages upwards of 50,000 unique visits every day, from all over the world.
At the time of the site's launch, Dudek Design was responsible for updates the Press Releases & Featured News, Social Media, Search Engine Optimization and just about everything except for the product renderings.